"NISSEI" blood pressure monitors arrive to Lithuania
www.aceso.lt e-commerce store starts selling "Nissei" products
EN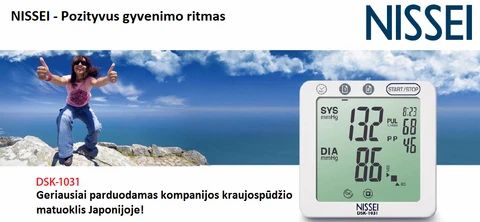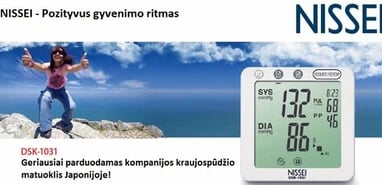 Perhaps the most important role in the diagnosis and monitoring of cardiovascular disease is the blood pressure monitor. It is important that this device is reliable, easy to use and of high quality, because the treatment results and the course of the disease (dosage of the prescribed medication, choice of medication, frequency of use, etc.) depend on the measurement results. Aceso.lt online store has started selling the latest blood pressure monitors of the manufacturer Nihon Seimitsu Sokki Co., Ltd., Japan (which owns the trademark NISSEI) in Lithuania. These are premium quality premium devices that have been sold on the Japanese domestic market since 1965, and today they are successfully sold in the Czech Republic, Latvia, Poland, Hungary, Russia, Ukraine and other countries.
About Nihon Seimitsu Sokki Co., Ltd., Japan


Manufacturer Nihon Seimitsu Sokki Co., Ltd., Japan has been in business for over 70 years, designed and began supplying its first mechanical sphygmomanometer in 1965, and in 1975 the world's first digital sphygmomanometer, the Nissei ES-200, was introduced. This company is trusted and its products and electronic components are purchased and used in production by such world-famous manufacturers as SONY, Canon, Omron, Seiko, Samsung, Philips, JVC, Panasonic. Read more about the manufacturer here: https://aceso.lt/blogs/straipsniai-patarimai/about-gamintų-nihon-seimitsu-sokki-co-ltd-japonija
Undoubted advantages of NISSEI:
All Nissei blood pressure monitors for sale in the aceso.lt store are made in Japan in accordance with strict international ISO9001 and ISO 13485 / EN 46001 standards
Buyers are given a WARRANTY OF EVEN 6 YEARS, probably the longest in the Lithuanian market
Devices are clinically validated, their accuracy is confirmed by tests (ESH protocol)
Exceptional technologies unique to Nissei: pulse pressure detection, unique fuzzy inflation and fuzzy measurement technologies for exceptional accuracy and smoother measurement.


The range consists of 5 models
The latest line of NISSEI blood pressure monitors consists of 4 armpit and 1 wrist pressure monitor.
The cheapest armpit machine Nissei DS-10 is perfect for basic user needs (only pulse and blood pressure are displayed after measurement). A great choice for those looking for the simplest but high-quality device at an attractive price.
The more advanced DS-11a has a memory for the last 60 measurements, an enlarged 22-42 cm cuff and an adapter for connection to the e-mail. network kit. This model is perfect for those looking for a universal, premium blood pressure monitor.
The remaining 2 arm premium segment devices "Nissei DSK-1011" and "DSK-1031" have the latest technologies unique to NISSEI - pulse pressure setting, Fuzzy measurement technology, etc. during gentle air inflation. The DSK-1031 is particularly accurate thanks to its "double measurement" technology. Blood pressure is measured during inflation and readjusted during venting. Both devices have an adapter for connection to an e-mail. network kit. Aceso.lt recommends these blood pressure monitors for those looking for impeccable Japanese quality, accurate and fast measuring device with many advanced functions.
The Nissei WSK-1011 wrist blood pressure monitor has probably the largest screen on the wrist monitor market and a uniquely designed patented cuff that fits better to both carotid arteries. If the measurement is made correctly, the accuracy of both the wrist and the armpit Nissei blood pressure monitors will not differ. The wrist blood pressure monitor is recommended for active, traveling, young and hard-working people.
Detailed descriptions and prices of all models can be found by clicking this link: https://aceso.lt/collections/nissei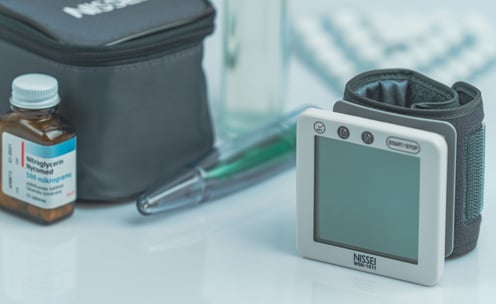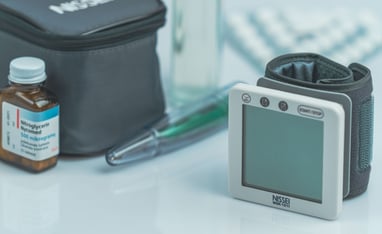 Exclusive warranty conditions and customer care
Aceso.lt e-commerce store is the official partner of the manufacturer "Nihon Seimitsu Sokki Co., Ltd, Japan" in Lithuania, so all products are provided with exceptional customer service and support conditions: in case of warranty failure, aceso.lt online store will send you a new device within 2d.d. and will cover all shipping costs, and you will always be able to buy original Nissei cuffs in various sizes at extremely competitive prices, lower than those of other well-known manufacturers.